Website design is a critical aspect of online marketing. The internet is mobile. New browsing devices are appearing at an unprecedented rate. Consistency of a brand's website experience across mobile, tablet and desktop can be poor, and it's expensive to deliver and maintain multiple sites for different devices.
At Seen Designs, we work regularly with open source and commercial solutions, as well as keeping up to date with the latest developments, allowing us to provide you with the right solution for your needs.
CMS – Content Management Systems
We develop content managed website solutions which will give you the ability to edit the content within your website without the need of specialist technical skills. It's a cost effective solution for any website where you need flexibility and control. In our experience, a content management system that is intuitive will result in a system that has a far higher uptake of usage internally, lower training costs and a longer overall system life.
Our current experience includes working on open source solutions such as WordPress, Joomla!, Drupal and Magento. Should you require a more complex set up or indeed a bespoke application, we have developers at hand who can deliver solutions accordingly.
Social Media Marketing
Social media itself is a catch-all term for sites that may provide radically different social actions. These include Twitter and Facebook amongst others. Consumers now have the ability to interact with your brand and indeed talk about it.
For any business, it is now important to sieze this opportunity and engage actively with the consumers.
Marketing is now a two way conversation, if your brand isn't active in these conversations then you are missing out on your most engaged customers. Through market and social media research, Seen Designs helps your brand to navigate the ever changing social atmosphere and connect with your customers like never before.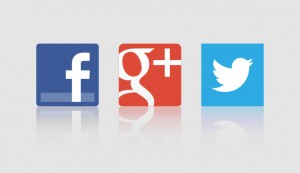 Online Marketing
As most internet users tend to use a search engine when looking for a product or service, it is important for your website to appear in the first few search results. We can help you optimise your website for search engines.
We can also help you with an email marketing campaign which can be a more targeted way of marketing your business.
Hosting & Domain Names
Talk to us and we can advise you on what domain names to choose and how to register them.
Our web hosting plans are perfect for websites of all sizes, so whether you're building your first website, looking for powerful and flexible web hosting without limits, or advanced ecommerce hosting, we have a solution to make your website a success.